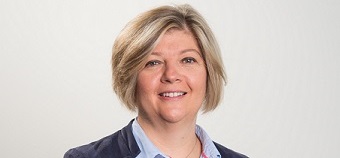 An HIPC officer joins our DOSIM team, providing improved control in our healthcare services
Infection prevention is an important element of patient safety and infection control is a priority at every level, in all healthcare facilities. At a time when France is planning to set a target for implementation of a nationwide infection control plan, training Hygiene and Infection Prevention and Control (HIPC) officers is of key importance.
Under the supervision of experts in infection prevention and hospital hygiene, HIPC officers work to prevent and monitor infections in medical care and outpatient treatment environments.
Their key skills involve being able to:
Collect surveillance data;
Identify irregularities in basic processes, suggest corrective measures for these irregularities and help to implement them;
Take action in the case of an infection related to treatment and ensure that prevention measures for staff, patients and the environment are adopted;
Communicate HIPC data such as infection surveillance indicators and ensure they are updated within the structure (department);
Help to train staff in their facility (department);
Regularly update their HIPC expertise.
With this in mind, and in view of its areas of expertise, DOSIM Healthcare has chosen to develop employee skills by integrating an HIPC officer in its management team. Sandrine Bombay, a Process & Methods Expert and safety officer, is now a fully certified HIPC officer.
At DOSIM Healthcare, Sandrine's responsibilities include implementing operating protocols, quality-safety controls and hygiene audits, as well as managing staff organisation and training at our customers' healthcare facilities. Already an expert in this field, Sandrine now has even more skills to ensure we provide our customers with expert service in terms of safety and special measures to prevent infection transmission in any of their healthcare facilities.
The next challenge: to become a Junior HIPC, the first step to becoming an Expert in Infection Prevention and Hospital Hygiene (EIPHH). At DOSIM, our training policy aims to offer our employees continued support in their careers, in the interests of skills enhancement.
Patient comfort is our priority; high standards drive our team!
Return to news