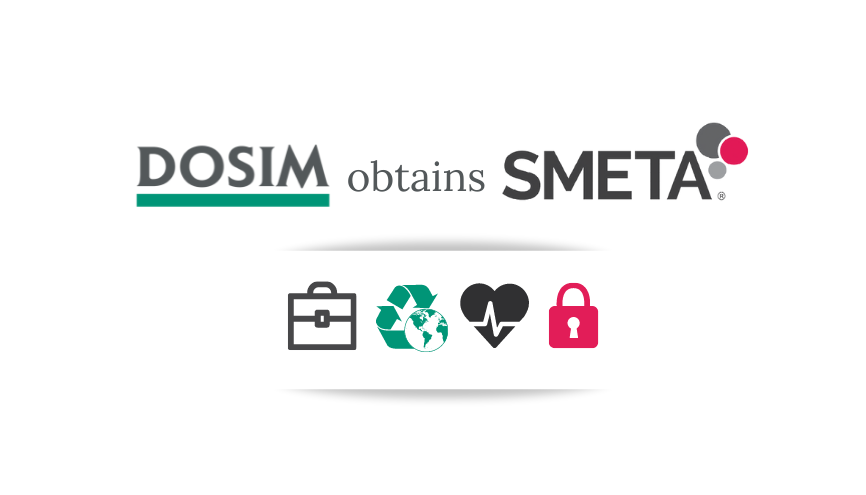 Committed to providing good working conditions for its employees, DOSIM obtained the renewal of the SMETA (Sedex Members Ethical Trade Audit) label following an audit carried out by an external body among its employees, at its sites and for its branch.
SMETA is a globally recognised ethical label that assesses social responsibility, in addition to the two areas covered by ISO 14001 and ISO 45001 which are already integrated into our management system.
It thus makes it possible to assess areas such as working conditions, health and safety at work, the environment and ethical practices.
DOSIM has successfully completed this audit and thus confirmed its social commitment by renewing the label obtained in 2014.
Our employees have given a score of 8.2/10 to the following question: "Does my company fully assume its responsibility on the subjects of safety, fairness to people, the environment, working conditions and business ethics?"
This assessment gives an important indication of the satisfaction of our employees, placing DOSIM on the upper end of the scale with regard to working conditions.
Return to news