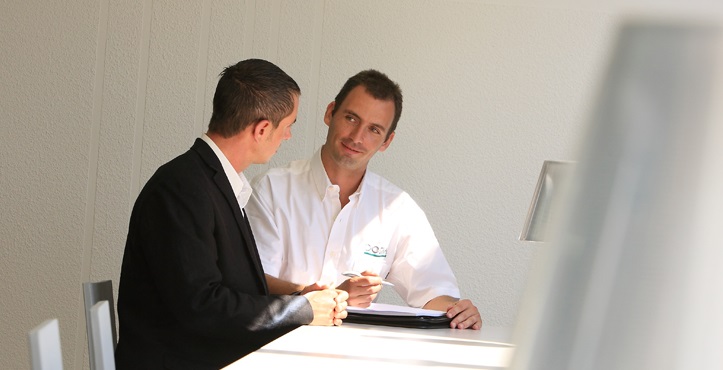 Behind all the services we provide our clients, is the hard work of our Facility Experts. Whether in terms of organisation, quality, training or innovations, they provide essential support to each of our branches.
At an organisational level, they structure teams, take part in establishing work processes and recommend the equipment to be used.
With regards to quality, they carry out quality audits throughout their assignments. These audits enable them to make recommendations in terms of organisation, site optimisation and the innovations to be driven by a continuous improvement process.
For the training of our teams, which is a key element of our management structure, Facility Experts are again essential assets. They can provide theoretical or follow-up training in the workplace. Through these actions, they must ensure knowledge of all working methods.
Finally, our Experts constantly have an eye out for innovative practices, which are so crucial nowadays, to ensure that DOSIM services are efficient as well as effective. Taking into account environmental impact, while encompassing the quality and profitability of our services, is a priority in their daily work.
Our Experts all have operational and technical experience in project management, combined with curiosity and a taste for innovation. They have close contact with the teams and strive for perfection in each task they are assigned. Flexibility, openness, sharing and understanding are part of their essential soft skills.
As drivers of progress within DOSIM, Facility Experts prove to be an essential and valuable resource on a daily basis. They contribute to increasing customer satisfaction and improving the quality of our services to ensure long-term collaboration between our clients and our company.
High standards are the driving force behind DOSIM, and customer satisfaction is our no.1 priority.
Return to news