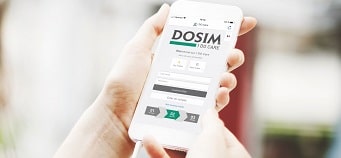 Used as part of Facility Services contracts, the application developed by DOSIM allows our customers to make real-time intervention requests and to monitor them.
Thanks to this management tool, requests are processed as quickly as possible and have real-time traceability for accurate reporting.
Much more than a maintenance management tool, it is used to:
1/ For the customer
make an intervention request as soon as the need is there
accurately monitor the intervention
get a reply in real time
2/ For DOSIM:
accurately plan our teams' schedules
carry out and record an accurate inventory of the buildings' facilities
locate the are where the intervention is required
Monitor technical facilities
The IDO Care application creates a continuous and real-time interaction between the customer and the DOSIM team and also makes it possible to monitor, among other things: stock management, purchases, contract renewals and access management.
IDO Care allows us to provide fully personalised, flexible services adapted to each of our customers' individual needs.
Increasing customer satisfaction and improving the quality of our services to ensure a long-term collaboration with our customers is the company's mantra.
Return to news