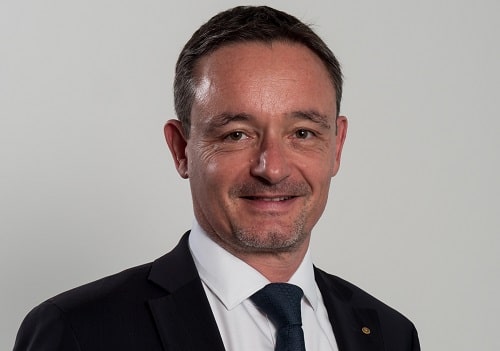 Following an international career managing industrial, construction and Facility Services projects for multinationals, Patrick Good has chosen to continue his professional journey at DOSIM. Originally from Lausanne and a trilingual native German speaker, Patrick has been the Group's Director of Integrated Facility Services since 1st September.
His tasks
Steering the dedicated Integrated Facility Services entity within the DOSIM teams and developing the Group's national presence in the overall management of Facility Services mandates. He works with his teams to implement service contracts, methodology and processes.
His assets
Twenty-nine years of international experience in managing multidisciplinary projects and in Facility Management enable Patrick to perfectly understand the needs of customers who wish to outsource all or part of their support functions.
Managing large teams in engineering and services has also taught him how to harness diversity and complementary skills in order to achieve results.
His approach
Supporting DOSIM customers by offering them bespoke solutions that are tailored to their needs while maintaining excellence in DOSIM's services and team management.
There is no doubt that Patrick's experience will give DOSIM the decisive boost it needs to establish its position as a key player in Facility Services!
Return to news