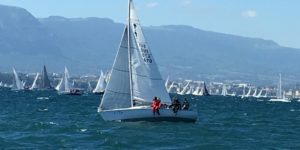 On the weekend of June 17th and 18th, the very famous regatta of the Bol d'Or Mirabaud took place.
The DOSIM team had the pleasure to be present to encourage the competitors in this beautiful Saturday.
The weather was beautiful and it allowed for a magnificent race. Take a look at the victory of Alinghi.
Return to news