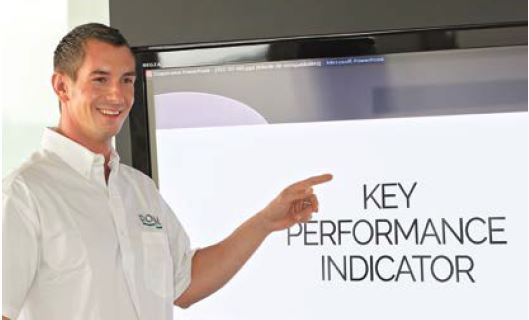 20,000 hours of theoretical or practical training a year at DOSIM
Whether for to taking up a new position, upgrading an existing role, or adopting changes to procedures, DOSIM provides its employees with 20,000 hours of training.
Key topics covered are:
techniques regarding operations,
safety,
administration / IT,
and management.
In all our training sessions, aspects relating to quality, environment, safety and social responsibility are covered and dealt with relevantly according to the training topic.
To ensure necessary skills and knowledge are acquired, training sessions are split into three stages:
A theory-based approach with immediate assessment
Demonstrations and support provided in situ
Considered assessment and corrections
Training is managed using a continuous improvement approach that reassesses training requirements and content continuously. Knowledge assessment is carried out by the site manager on a continuous basis and according to requirements.
DOSIM currently has four training centres offering in situ training sessions for its employees. These centres are located in:
Geneva,
Bern,
Basel,
Lugano.
Employee training is a cornerstone of our management policy, ensuring that our services are always of the highest quality and that our employees remain with us.
Rigour is the driving force behind DOSIM and our priority is to build long-term partnerships with our customers.
Return to news