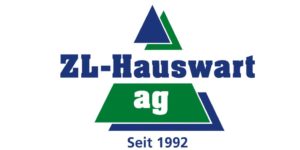 ZL-Hauswart AG, specialists in facility management and all related services, joined the DOSIM group in May 2018.
Founded in 1992 and based in Zug, ZL-Hauswart has become a subsidiary of the group and consequently increases its presence in German-speaking Switzerland. The services include facility management as well as green area management, cleaning and waste management and facade cleaning.
ZL-Hauswart's values are totally in line with those of DOSIM: customer satisfaction thanks to its proactive team training, the provision of tailored solutions at the right price and respect for the environment.
The entire team is at your service: contact us we will offer you a solution adapted to your needs!
Contact us:
ZL-Hauswart AG
Steinhauserstrasse 51
6300 Zug
Tel. 041 748 01 50
info@zlhauswart.ch
Return to news