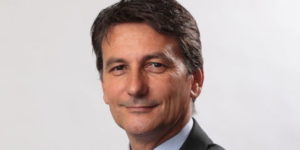 Christian Corset was appointed Sales Director in early 2018, after 18 years at the head of the Lausanne agency, and has acquired in-depth knowledge of the DOSIM group.
His expertise both in sales and operations will certainly help him to optimise processes and to develop new activities in partnership with our clients, while focusing on their satisfaction and innovation.
His watchwords are proactiveness, proximity and customisation.
Embodying our values, he will help the DOSIM sales team to meet its goals of continuous improvement, and also provide an impetus linked to the needs of Facility Services, placing our clients at the heart of all our work.
Return to news