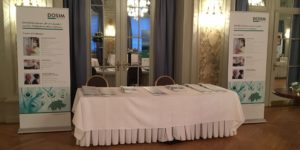 On 1 April 2017, the 6th edition of the Medical Day took place at the Hotel Bellevue Palace in Bern.
DOSIM, the professional leader of Facility Services in Healthcare thanks to its DOSIM Healthcare brand, has attended this event.
During this day, eminent specialists have spoken about their favorite subject.
We thank all of our medical customers for their trust.
Return to news