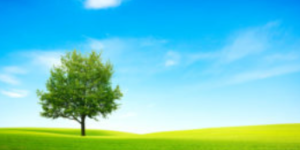 Through our Quality, Safety, Environment approach in the management of our services, the DOSIM Group has implemented and tested protocols in order to achieve our overall objectives, namely:
to assure and manage the quality of the services provided to customers,
to limit our impact on the environment,
to take into account stakeholders' needs,
to protect employees' health and safety.
DOSIM thereby integrates the protection of the environment into the choice and execution of our services: the Group is making every effort to limit the impact of our activities on the environment. To this end, our approach takes into account the life cycle of the services offered.
The aim: continuous improvement with regard to environmental performance.
The concept of continuous improvement is composed of 6 stages:
1- An inventory of the main environmental aspects
2- Research into and development of more environmentally friendly methods
3- Validation of the methods, regulatory watch, consideration of stakeholders' needs
4- Staff training in the various processes relating to the protection of the environment
5- Inspections
6- Performance analysis
The general guidelines are summarised in 5 points and shared with all employees:
Use of products
Water management
Waste management
Equipment management
Energy management
In this respect, DOSIM is focusing on innovation in terms of techniques, products and best practices. Our Process & Methods and QSE departments are working towards this objective, as indeed are all employees who are actively involved in this approach, upstream of its application, owing to their frontline experience. To this end, DOSIM seeks to create real partnerships with our customers and is continuously designing creative solutions.
As a concrete example, in accordance with the wishes of our customers, DOSIM proposes eco-cleaning services. As is the case with sustainable development, this concept encompasses 3 dimensions:
environmental,
economic,
social.
Increasing our customers' satisfaction, improving the compliance of our services to ensure long-term collaboration between our customers and our company: these are DOSIM's guiding principles.
Return to news