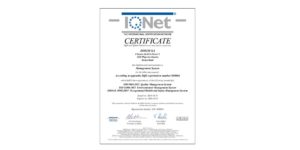 These new versions, allow for better applicability of standards for service companies that are results driven.
The new features of these standards include:
The best consideration for organizational contexts.
Strengthening the risk assessment as a quality management tool.
This re-certification validated the approach that DOSIM has been focusing on for many years.
We would also like to take the opportunity to thank you for the trust you place in us and to reassure you, our fullest commitment to quality in future partnerships.
Return to news