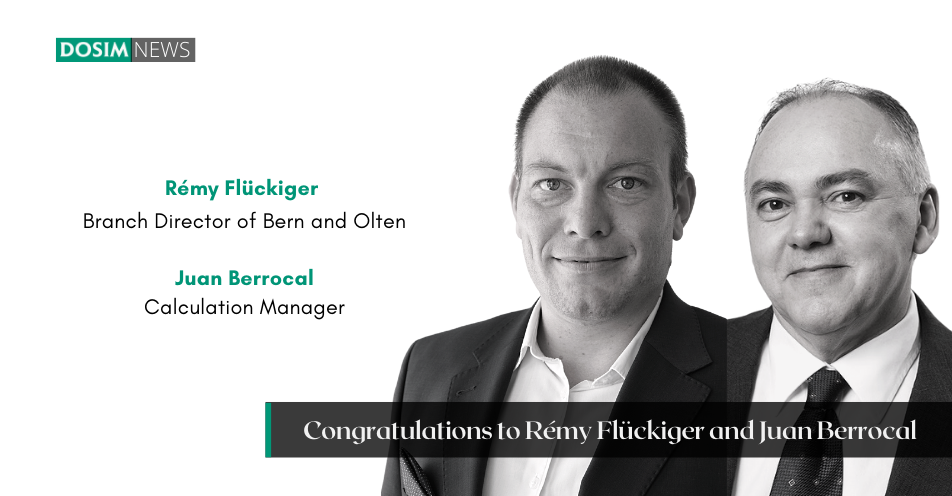 We are delighted to announce that Rémy Flückiger has taken over the management of the Bern and Olten branches this month.
Having joined DOSIM in 2022, Rémy has since demonstrated a wealth of management, customer care and budget management skills, as a FSM. His human values and sense of service, so dear to DOSIM, will also enable him to approach his new role with confidence.
After more than 6 years as Branch Manager, we would like to thank Juan Berrocal, who is now taking up a new position within the DOSIM Group.
We wish them both every success in their new roles and look forward to working with them!
Return to news