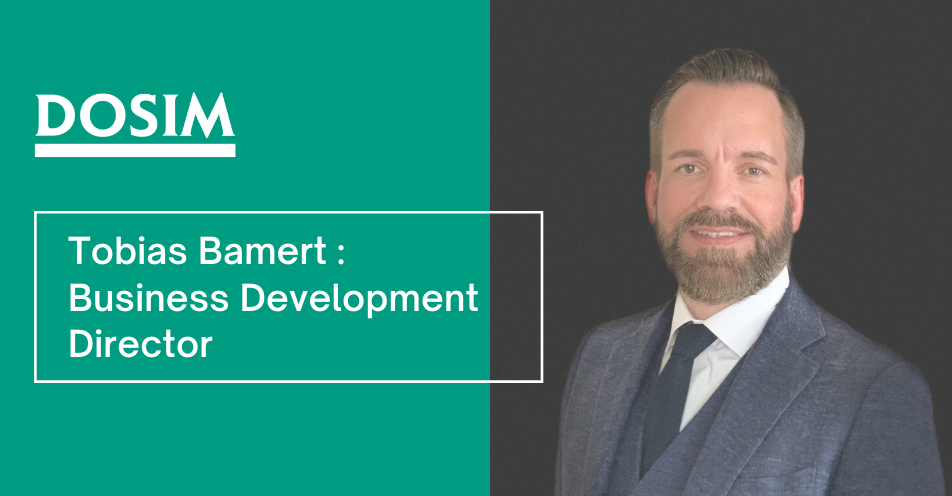 Tobias Bamert joined DOSIM to strengthen the sales department.
After earning a degree from EHL (Ecole hôtelière de Lausanne), Tobias Bamert worked in sales and business development in different areas for over 20 years (both in Switzerland and abroad) with an outstanding comprehension of service culture. His task will be to help develop the reputation of the DOSIM brand in the German-speaking part of Switzerland and to assist the sales teams.

Together with his teams, they will give you advice on how to mange your projects, finding solutions adapted to your needs and bringing the level of excellence specific to DOSIM services.

We wish Tobias Bamert a warm welcome!
Return to news